Social Media Marketing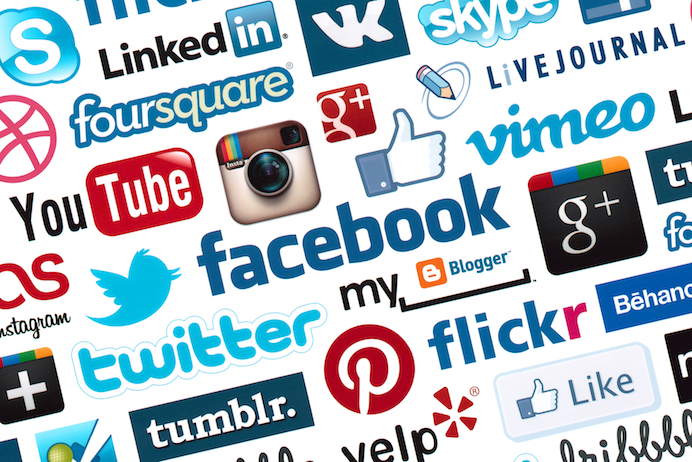 Venture Out on the Web:
Web presence isn't limited to just having your own website. More and more businesses are joining social networking sites like Facebook, Twitter, LinkedIn, Pinterest, Instagram and Tumblr to fish where the prospects swim.
Though traditional marketing is hardly received on these sites, web events and invitations to real world social functions are welcomed.
The benefits to signing up on these sites include greater exposure, growing a customer base and attracting prospects back to your site.
Showcase Your Company's Personality:
Small businesses have the upper hand as compared to big businesses on social sites. Why? Whatever personality big businesses have are personalities manufactured on Fifth Avenue in the minds of too-clever copywriters and ad execs. Small business owners and their staff are real people with real quirks and real opinions. These less-than-polished personas are social networking gold.
Attract Customers and Prospects to Your Site:
By venturing out into new waters you can easily lead prospects back to your website. The trick? Develop a social corner on your site, namely a blog. Update it regularly. Your customers will already be hooked if you remember a few simple rules to blogging; post often, post relevant information and throw formality out the window.
Blog fans visit blogs loyally because a voice is apparent. It isn't a stuffy corporate image, it's a person or persons really making a connection.
Continue Education:
Adding a forum to your website can supplant your static testimonials page and ensure that your site adds relevant educational material for your customers and prospects. Have one of your staff monitor the forum and field any questions users may have, whether about your product or service or about anything involving your business, like tips or fun facts.
Forums are also a great way to capture prospect information since to post a question they have to register. Loyal customers can even welcome prospects with live testimonials. The better the forum the better the interaction between the customers, the greater traffic your site will have. Keep them on your site and when they do need your product or service they are already there.
Impress Search Engines:
Updating content regularly as well as attracting visitors via external sites will greatly improve your search engine rankings. The more you impress the search engines with your traffic, the higher your site will rank when prospects search for what you sell.
Don't be satisfied just getting out onto the web, play the game. Get out there and the web will reward you.
Want to find out more? GET A MARKETING EVALUATION