Why Kim Kardashian Is A Better Marketer Than You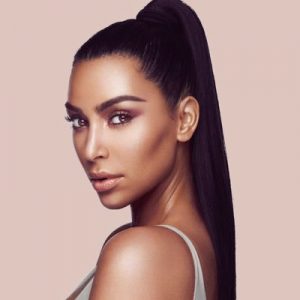 Let's talk about Kim Kardashian.
I mean, what's a more relatable topic for an email-subscriber list mostly made up of adult industry professionals?
But hear me out.
Because while she seems dumb—and a person you probably have ZERO in common with—Kim Kardashian is actually a covert marketing genius who knows 100x more about effective branding than just about anyone.
And she may well be one of your best resources to model your marketing efforts after.
Think about it. Not many people are as wealthy, successful, and well-known as good ol' Kim K. Her brand is famous throughout the world. And according to Forbes, she has a net worth of $149 million.
How do you think that happened?
Yeah, she's essentially famous for being famous. But to maintain that reputation and stay in the limelight, she's had to flex some major marketing muscle.
Here are Kim Kardashian's four ultra-effective marketing secrets… Secrets you can crib and utilize in your contractor marketing.
1 – She Knows Her Audience
A lot of people loathe Kim Kardashian. And she is A-OK with that.
She understands that to be successful, you can't please everyone.
You have to focus on YOUR market… even if that means alienating other groups of people.
And you know what?
Who cares if you're alienating a segment of the population? These are the people who would never buy from you anyway.
No harm, no foul.
Yeah, Kim Kardashian's book comprised completely of selfies might seem like the world's biggest waste of trees… to YOU. But her audience ate it up, and the "book" made millions of dollars.
So don't be afraid to craft a marketing message that may filter out a segment of the population you don't want anyway.
Kim K's Marketing Lesson: Having an ultra-specific message geared toward a specific group of people is how you get that specific group of people to buy from you. So market to YOUR target audience.
2 – She Gets Attention
Kim Kardashian is virtuoso at getting attention. She's made it an art form.
Whether she's marrying Kanye West or "breaking the internet" with her butt, she knows how to make people sit up and take notice.
Let's be clear. I'm not telling you to pose scantily clad for a photo and put it online. (Please, don't.)
But marketing is like Attack Of The Clones…
Everyone says the same things. Everyone loads their marketing with platitudes. And not one of them stands out.
That's why a powerful, passionate, attention-grabbing identity is THE key to marketing success.
Kim K's Marketing Lesson: Getting noticed is 90% of the battle. Create marketing that stops people in their tracks and forces them to pay attention to you.
3- She Markets Herself Constantly
Kim Kardashian treats social media like its own full-time job. Name any social media app, and you can bet she is on it.
Twitter. Instagram. Facebook. Snapchat. And probably 17 other social media apps you and I have never heard of.
This is because her target market (mostly girls and young women) are on these social media services.
As such, Kim Kardashian is constantly posting on social media, engaging with her fans and posting statuses and pictures of her life. She intersperses these types of posts with subtle sales pitches that her audience eats up.
She creates a bond with her audience and turns them into "warm prospects." Then she sends out a subtle-yet-effective sales pitches that sound more like "your longtime friend Kim," rather than "impersonal spokeswoman Kim."
Wash, rinse, repeat.
Kim K's Marketing Lesson: Make yourself known and create "top of mind awareness" for your company through regular advertising that REACHES your target market. Kim Kardashian's main marketing channel is social media; yours may be something else. Whether it's direct mail, social media, SEO, or a blend of all of these, keep hammering away to ensure your prospects know you're out there.
4- Some Of Her Products Are Surprisingly Good
Book of selfies aside, Kim Kardashian sells some surprisingly solid merchandise.
She has an affordable perfume line with very good reviews. And in 2009, she co-founded a successful online shoe store that currently has an A+ with the BBB.
If you're going to run a marketing campaign that grabs attention, puts all eyes on you, and gets people to buy from you, you have to produce quality. Period.
No matter what you sell, make sure it's the best on the market.
Otherwise, you'll rapidly get chewed up, spit out, and hauled away with the trash in the court of public opinion.
Kim K's Marketing Lesson: If you're going to talk the talk, you better be sure your services walk the walk.
To find out more, get a MARKETING EVALUATION