The Pursuit Of Wow
Within Seconds Of Seeing This Dude On Video For The First Time, I Knew He Was Worth Paying Attention To
Learn About Tom Peters, The Man Who Rants, Raves, And Screams
About Treating Customers & Employees Right. I Mean RIGHT!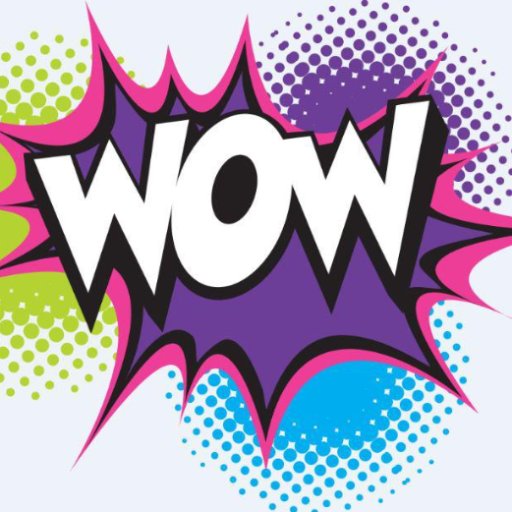 The first time I ever saw or heard of Tom Peters, it was a mind-blowing experience.
I was a senior at S.F. State in 1979, and life was hectic.Then move on to bigger, more important things as you become a practiced "change artist." I was juggling a job, a full class load and working for a local radio station.
The teacher announced we'd be watching a video and dimmed the lights. Perfect. I'd be able to sleep without anyone noticing and without missing anything important.
Then some guy came on the screen and started ranting and screaming. He got so worked up in the first ten seconds I thought he was going to have a heart attack and die right there on screen. Take a look:
https://www.youtube.com/watch?v=jYsf7jc6F5A
A Passion For Customers with Tom Peters
Within seconds, I realized that this dude—whoever he was—had something worth paying attention to. So I did the unthinkable and got out a piece of paper and took notes. Pages of notes. Detailed notes. What I heard was so refreshing and so (it turns out) unique, that I actually went back and summarized the key points from my notes. That little forty-five-minute video became a keystone for my way of thinking about quality, service, and customer service for the rest of my career.
On the video he profiled five companies and told how they destroyed their competition by focusing all their energies on their customers wants and needs.
Turns out, this dude's name was Tom Peters, and he had written a book called In Search of Excellence in 1982 that has often been called the best business book ever. He went on to write over a dozen more books that encourage companies to be innovative, to focus on customers, and to do things right.
My goal today is to take some of the best Tom Peters advice and convey it to you. This is not a regurgitation of one of his books; it's not a Tom Peters' "greatest hits." It's simply the best principles I've personally been able to pull from my years of study of his books. Consider a "Tom Peters Cliff's Notes."
Without further ado, here are some of my favorite Tom Peters stuff:
1. Make A Decision: Determine right here and right now that you are going to set a matchless standard for service. Even if you're currently not in a position to follow through, set the standard and work toward it constantly. It should be the first thing on your mind in the morning. Don't worry about being clumsy or getting it wrong. Picture yourself as the greatest in your field and start accordingly. It all starts with the decision to do it.
2. Customers Are NOT #1: The number one priority should be the employees, not the customers! If the employees are feeling good and doing their jobs, then the customers will naturally benefit! Empower employees to try things without fear of failure or reprimand. Hire smart and expect a lot—you will get what you ask for.
3. Treat Them Differently: Don't make work all serious all the time. Give employees a break… do something different… call a timeout… change the scenery… celebrate success! Encourage them to read good books and implement ideas. Have a "spring training" where you get them all together and work on fundamentals in a fun, out-of-the ordinary way and place.
4. It's Show Business! Whatever your job, make it into a show! If you work in retail, make your seventy-five square feet or three tables come to LIFE! Change the course of somebody's day. Carefully plan how you can infuse imagination and zeal into your work to recreate it on a daily basis.
5. Blow It All Up! The way you're doing things now won't keep you ahead for very long! When things are going well, resist the temptation to ease up. Make a plan for systemic, incremental change. Change ten things completely every sixty days. Start with minor things like the brand of coffee or the size of post it notes. Then move on to bigger, more important things as you become a practiced "change artist."
6. Humanize! Ultimately, you're doing business with PEOPLE, not companies. Take time to search for and perform small acts of human kindness; your customers will notice and appreciate. The service you render is more valuable for the server than it is for the served. Tom calls this mindfulness, and you can read a great column by Peters here that talks about the power of thank you notes and a story about elderly nursing home patients who thrive when asked to care for house plants. Yes, house plants!
7. Relationships. Relationships: Forge relationships with both employees and customers. In the end, they make all the difference in the world. Send thank you notes; recognize people for any contribution that's worthwhile. Use your lunches to advance relationships, not agendas. Dress for success. Solve problems now instead of letting them linger. Travel 3,000 miles to close a deal if you have to. Relationships are everything!
8. It's The Small Stuff: Don't take anything for granted—dot all the i's and cross all the t's. Make sure your invoices are errorless. If your bathrooms are clean, what else is going wrong? The devil IS in the details and little stuff WILL torpedo the big stuff. Work on accumulating small wins—they'll add up to a major victory.
9. The "Bump Into" Factor: Make your results and progress visually tangible. Post statistics on customer service. Distribute letters from happy customers—and mad ones. Plaster photos of your customers on the wall—how about a "wall of fame"? Invite customers over to your place—let them look around and see what you really look like. Pass out awards to employees for heroism, innovation, and little stuff.
There's more, of course. Much more. But this is a good start. Think about your business, and infuse a little Tom Peters into your thinking… and you're DOING.
I think Peters summed it up best in his 1994 book titled The Pursuit of WOW! Tom Peters is all about WOW and keeping your customers coming back simply because they can't bear the thought of going anywhere else.
To find out more, get a MARKETING EVALUATION