Maximum Leverage
Joint Ventures: How To Gain $3.4 Million Of Goodwill In 30 Days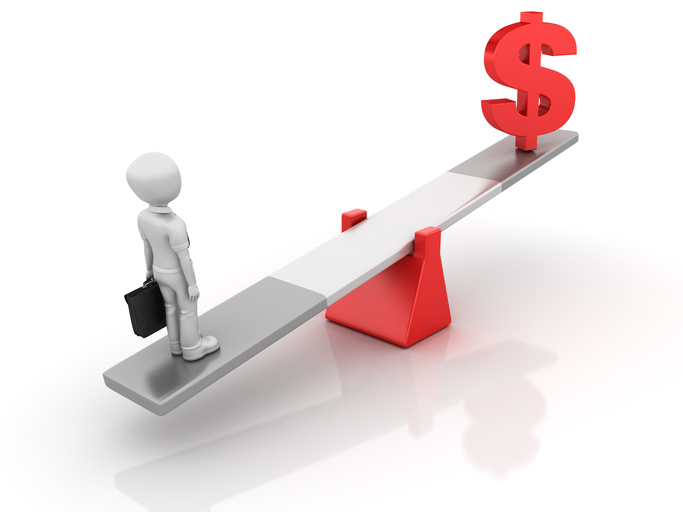 One of the best ways I know to leverage your time and marketing dollars is to enter into joint ventures with other businesses. If you agree that your customers are your business' most valuable asset, then you should see the potential profits available if another business will make its customers available to you. Available, that is, in the form of consignment of goods, an endorsement or a more integrated joint venture.
Joint ventures can work in one of two basic ways: first, you let other companies play off your customer base – and then take a percentage of each resulting sale. Or second, you work a deal with other companies to make their customers available to you then pay them a portion of each sale. The underlying principle of why this works is simple. Every business spends some finite amount of time, money, resources, and sweat developing relationships with its customers. These customers will have some level of confidence in that company, which translates into their willingness to respond to offers made by the company.
For instance, a company might spend $150,000 a year in advertising, $180,000 a year on commissioned salespeople, and $15,000 a month for prime retail space. These three factors alone – not to mention dozens of other expenses – account for over $500,000 spent a year to develop customer relationships.
Now, if you work a joint venture with the owner of that store, you can access all of that money spent for the cost of a letter. Let me give you a detailed, concrete example of what I mean.
If True Value Can Do It, So Can You
We engineered a joint venture for Chris, the owner of a True Value Hardware store in a town of about 150,000 people. Chris had spent an enormous amount of money on inventory, advertising, and leased space over the nine years he'd been in business. During that time he developed a list of 1,600 loyal customers – people who knew Chris by name and came to him whenever they had a question about anything related to fixing or improving their homes.
The joint venture involved over 30 companies that offered all types of home improvement and repair products and services. All of the businesses became members of the True Value Service Center – a place where customers could find answers to any question about anything around the house.
Each business that wanted to participate was carefully screened and evaluated to make sure that they would offer True Value's customers outstanding service and value. Only one business from each industry was permitted to participate. Each business then paid a $50 fee to join, which was used to build the service counter in the store as well as to send promotional materials to customers.
At $50 apiece, Chris immediately raised $1,500 – more than enough to build the service counter in the store. But the $1,500 was only the tip of the iceberg. Chris negotiated deals with each of the businesses for a percentage of each sale that resulted from his customer's use of the service center. The percentage ranged anywhere from 5% to 30% depending on the business and the kind of margins the sale would bring.
The next step for True Value was to promote the service center. First, Chris concentrated on his current customers. A huge grand opening sale was planned for a Saturday in November. About half of the member businesses participated by setting up booths in the store to show their stuff and take orders for their products and services – it became the first annual True Value Home Show.
Each of the 1,600 preferred customers was mailed an invitation. They could enjoy a 20% discount on any merchandise in the store that day, as well as special bonuses for large purchases. Also, each of the Home Show participants donated prizes that were given away – every one of the preferred customers was guaranteed to be a winner just for showing up.
It turned out to be cold and rainy on that Saturday in November, but True Value still had its highest sales day ever – I mean ever! And it was 48% higher than the next highest day that year. The best part was that everyone who came found out about the service center. Over 30 service requests were tendered, with dozens more that came in the weeks that followed. The service center was an instant success.
The next step was to advertise to the rest of the people in that city. Chris took out an ad in the local newspaper, in the service directory of the classifieds. His ad told readers that instead of picking and choosing through all of the service ads and calling an unfamiliar company, they could make one call to have all of their problems solved. This headline summed up the service center:
"Before You Look Online For Anything Around The House, Call Us First."
Then Chris worked the back-end of his customer list. Every two weeks, he sent a 4 page newsletter to everyone on his customer list (which had added a couple hundred people by now). Each issue contained a feature article about one of the businesses that was a participant in the service center. The best part was that the featured business paid for the mailing – and Chris still got his percentage from each resulting sale.
Chris leveraged the entire operation of over 30 businesses. In essence, he became a landscaper, a drywall technician, a carpet cleaner, a fence builder, etc. without having to make an investment in those areas. His customers wanted those products and services and they trusted Chris' judgment. If Chris said these were the companies to do business with, they were going to listen to his recommendation.
The participating companies leveraged Chris' entire customer list by entering into the joint venture. Basically, they paid $50 plus a percentage to gain over 1,600 customers who would use them in good faith. Now that's leverage!
There are thousands of ways to construct joint venture deals. You have to be willing to actively pursue and put together deals. When you present another business owner with a proposition, your approach is all-important. Just like all good marketing efforts, you want to preach benefits to him immediately. Don't just go up to him and say "Will you endorse my product to your customers?" You have to paint the picture first. You have to help him understand how it works. Not everyone understands the dynamics and leverage like you do.
This concept can be applied to almost any kind of business successfully. We've used joint ventures with retail, business to business, consultants, professionals, and any other business you can name.
Want to find out more? GET A MARKETING EVALUATION